WHY WE KNOW IT WORKED.............

Child Number One, the Boy, started to be more responsive to his mother and would snuggle up to her, something he rarely did.   He participated in family activities with less resistance, got along (with fewer fights) with both siblings and playmates and generally appeared happier. Even the teacher and the neighbors noticed.  This big change occurred after a few 'sessions'.

Child Number Two, the Girl with the crumpled face, unfortunately fractured a finger tip when a car door was accidentally slammed on it when the family was about to go to church,  At that time, although she would consent to being briefly held by her mother when the mother came home, there was little noticeable change in her behavior except that she had started to smile and laugh, something they attributed to people paying attention and making the effort to interact with her more.

This girl was eleven months then and needed to be hospitalized.  All the time she was in the hospital, she refused to go to her nanny but preferred her mother lying on the bed beside her. This was amazing because she had never wanted to sleep with her mother before.  She  hugged and snuggled and held on as if for dear life.  At this point the mother felt that she had been forgiven.

There are many more stories like these in my records, some more dramatic and definitely amazing, especially to me.  

Should you have one to share, please write and and tell me the special circumstances when you needed to talk to a child or adult WHILE THEY WERE SLEEPING.

If you have puzzling or persistent problems with your own child, perhaps this will help.

Please write.......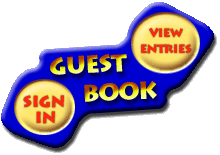 While Children Sleep --  the RESULTS

This page was last updated on: January 11, 2021